Are you a casino person or perhaps an online casino person? If you are, there are many online casinos awaiting your presence. Yebo Casino is one such online casino site in South Africa, it has successfully conquered multiple countries, including Nambia, Angola, Kenya, etc. with its accessibility and wide range of options, but how does it compare to an online casino bitcoin. Bitcoin is its counterpart from the other side of the globe? Let's examine and dissect what these two sites have to offer in terms of casino games, bonuses, payment options, etc.
Casino Info
Yebo Casino is one of the most successful online casinos for South African players since it covers over 200 games on its site with a rather attractive welcome bonus. Furthermore, the site is only applicable to most players in the region, and it's only available in English, which may limit the access of South African and other players at yebo.
On the other hand, Bspin focuses on using cryptocurrency as it uses Bitcoin as the current value. However, it does not mean that they're closing their doors on other emerging digital payment gateways. It is also highly notable that Bspin offers around 700 casino games. However, it started in 2018 and covered more areas as the site offers five different translations, namely: Dutch, English, Chinese, Japanese, and Russian.
It means that anyone across the globe can freely navigate the bspin website and games as long as online casinos and digital gambling are legally allowed.
Is Yebo casino legit?
Yes, Yebo Casino is legit but again legit in some countries. We all know about yebo and its commendable success in South Africa and the region. Legitimacy is important for any online marketplace, let alone a casino and casino games. Although yebo casino focuses on South Africa and adjacent areas, there are still some countries where yebo is not considered legitimate, including United States, United Kingdom, Puerto Rico, etc.
Is Yebo casino legal in South Africa?
No, Yebo Casino is not legal in South Africa. South African gambling laws are vague, vague enough to confuse someone willing to play in an online casino. Now here is the thing, gambling is illegal within South African borders. With the advent of the internet, there are no predefined borders to pursue gambling. Therefore many South African players prefer online casinos not registered within South Africa. The National Gambling Act of 2004 has banned online gambling, a subsequent update of the actin 2011 further specified gambling jurisdictions but online casinos like casino yebo still operate and are atop trending casinos in the country.
Are casino winnings taxable in South Africa?
No, casino winnings are not taxable in South Africa. If online gambling is illegal in South Africa, what about the casino winnings, are they taxable? Luckily for many in the country, your online casino winnings like lottery winnings are exempted from any capital or general tax. The rationale being that playing if you play in an online casino is more of a hobby, and there is no firm intention to make a profit out of casino earnings. But if you are a professional gambler and you pursue online casino gaming to make money, you won't be exempted from taxes as a South African. Therefore you should exercise caution.
How to register
Registration at Yebo casino is quite different from other sites as it begins with asking you to select a platform: may it be on your PC or your mobile. It allows the system to display instant games that require less storage space compared to the downloadable application that is possible on the PC.
Now that you've selected the platform, it is time to complete the application form with the use of a working email address to validate the application. You have the choice to create either a fun account for fun money, while serious users can select the real account to use and win real money in return. Once this is done, you can head to the cashier to deposit funds into your account. Don't forget to visit the coupon section to know what other bonuses you can avail from different casino games.
Similarly, Bspin may not give you a welcomes bonus, but it gives you a choice to pick a username with a corresponding password along with a working email to cross-check your account. What's highly impressive about this is that it requires you to email a copy of your DNI number to double-check on your identity, unlike yebo. After depositing your desired amount, you may start to play and even request to cash out any of your earnings.
Bonuses
At Yebo Casino, South African players are usually offered a non-deposit signup bonus along with the consistent free weekly spins. It is safe to assume that this is one of the welcome bonuses that it provides to South African players as it lets them check the website out and see its offers, promotions, and casino games on their platform. Furthermore, it also provides you a 20% cashback if you are a VIP player, and you lose up to R5,000. However, this needs an invitation so not all players can avail of this. Currently, Yebo casino offers r12 000 as an additional welcome bonus should new players choose to play the games that are recently added and recommended at the casino. At yebo casino the r12 000 bonus is dissected into three segments:
1st Deposit: 150% match of up to R2,250 for the code WELCOME150 (USD equivalent: approximately $155)
2nd Deposit: 75% match of up to R3,750 for the code WELCOME75 (USD equivalent: about $265)
3rd Deposit: 50% match of up to R6,000 for the code WELCOME50 (USD equivalent: approximately $420)
Only after three consecutive deposits, you can avail a welcome bonus of r12 000 from the casino. It is pertinent to mention that each gift claimed at Yebo Casino has a 40x the sum of the deposit and the bonus funds unless otherwise stated. It is recommended to claim smaller bonuses to play, which can be easier to roll over and make the amount available for withdrawals.
On the other hand, Bspin offers 50 free spins on a chosen slot game as a bonus to players who make their first deposit to the sites as a welcome bonus in their casino. Yebo casino only offers you a 20% cashback with strings attached if you are a chosen VIP member, Bspin offers a weekly cashback. Just make sure that you activate the bonus tab before making any deposit to claim your bonus and check out the bitcoin casino bonus at the Bspin home page.
Security
Yebo casino ensures that all personal and financial information remains confidential and is fully protected. It uses an encrypted standard security technology software to keep the data, and other information available to the player and casino server, and this is why most South African players are confident with their accounts. No system is perfect, and it takes two to tango to keep the data as secure as possible. It includes not manually saving the password on any of your devices, and sharing your account details with someone else is highly frowned upon you.
Bspin, which also features the same security measures as Yebo Casino, has included in its system a piece of biometric information where it allows you to save your fingerprint to any device of your choice. Likewise, the same advice is also given to the users though it emphasized the importance of only using a single method to track your account quickly and accurately.
Payment options
At yebo casino, players can deposit through the following electronic applications: EcoPayz, VISA, Mastercard, Skrill, EasyEFT, Neteller, Wire Transfer.
However, do bear in mind that some applications may take a longer time to process some requests due to the volume that is taken per day. In essence, Wire Transfer usually takes a week for offers to push through, unlike the other options where it only takes a matter of days. It is why users are highly encouraged to look at each application's specific processing time to manage one's expectations. Bspin, on the other hand, allows convenient deposit alternatives to fro casino games along with paxful, which is a bitcoin marketplace.
Games
When choosing from a list of online casino games, the options at hand are sorted into categories, video slots, online slots, blackjack, roulette, video poker, tri-card poker, craps, keno, lottery, etc. It is a never-ending list of games with hundreds of matches on both the portals. Each online casino has a set of favorite games. For instance,yebo is all about slots, and if you are a slot person, you should try bubble, eternal love, a ghost ship, and other games.
Bspin, on the other hand, targets a different category of online casino games, bspin caters more towards adventurous or perhaps enterprising games, where there is a lot at stake. Some of those games include Casino Minesweeper, baccarat, and take the bank. It is evident from the games that both bspin and yebo casinos cater to different streams of online casino players.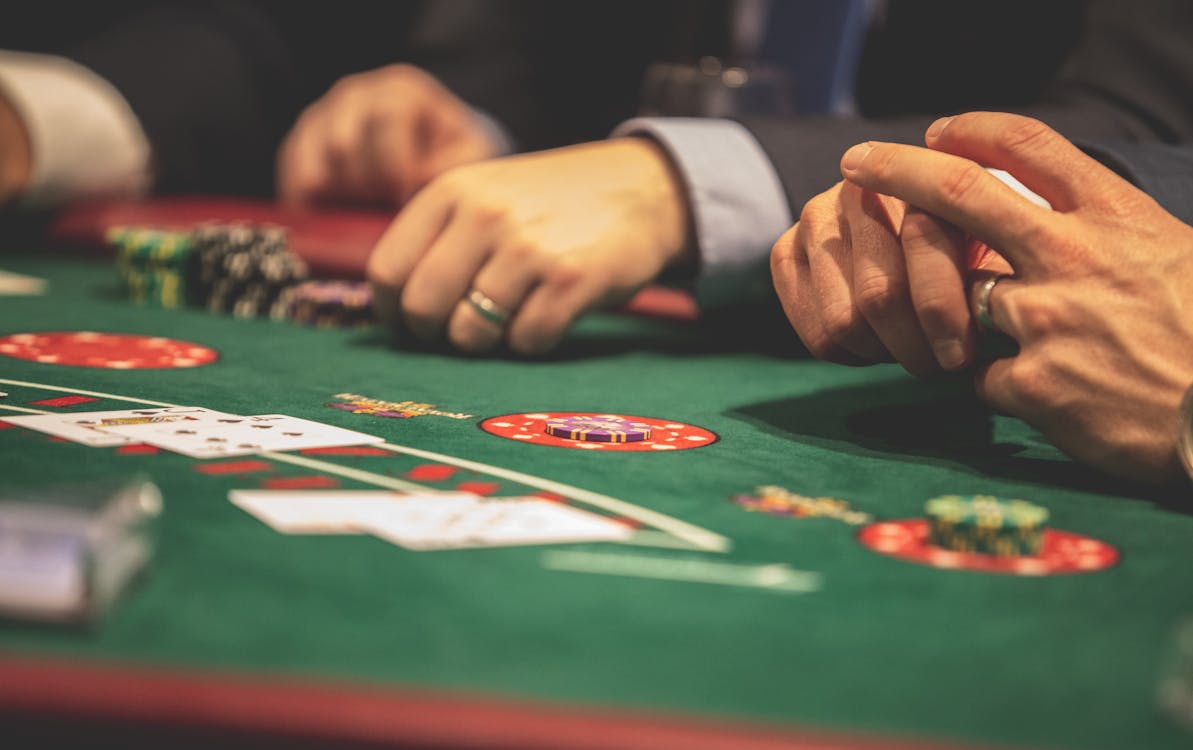 If you are a card game person, you must have heard about baccarat, bspin lays out some ground rules of the game, and strategies on how to play baccarat, one of the oldest casino traditions.
Design (Ui/Ux)
For any online gaming portal, user experience(Ux) and user interface(Ui) are significant. As far as user experience is concerned, Bspn is far easier to use and understand, all the relevant information is presented in an orderly manner while yebo casino welcomes the user with too much information.
Yebo has more than 12 games on the home page with the latest winnings and a variety of bonuses and jackpots, which may confuse the user. An amateur online casino player might sit back trying to decipher so much information at yebo casino. Now bspn has game listings too, but there is a stark difference, bspn categorizes the game accordingly. Because bitcoin online casinos are new, the bspn home page disseminates relevant information regarding bitcoins and subsequent payment gateways. While Yebo highlights the latest winnings and essential features of its online casino, bspin relies on casino testimonials from its partners, which enhances the user experience.
Mobile review
Yebo Casino offers two types of mobile casinos, either in the form of mobile sites on a browser or a dedicated casino app for android and apple users. Now, this is a relatively new feature, previously yebo only offered mobile casinos on a mobile site using HTML 5.
Similarly, bspin offers the same casino app on android, apple, and other stores with ten gaming studios and up to 480 games depending on your region.
Customer Support
Customer support service is not something one looks out for in an online casino service, but Yebo casino is quite considerate about providing uninterrupted customer service. The casino offers live chat support along with a working hour helpline(10 am to midnight) and email access to [email protected] Even if you don't reach out to a customer support executive at yebo, you can always access yebo casino FAQs comprising casino security, technical issues, account queries, and banking issues on the site.
License Information
License information is perhaps the most crucial bit, Yebo Casino is licensed in Curacao since 2014 by Curacao Gaming Authority and is currently operated by Yebo Affiliates Casinos. Curacao was an appropriate choice as it is pretty convenient to obtain a gaming license there with few regulatory requirements. Concerning software requirements, at yebo, the casino partners with RTG(Real Time Gaming) in an exclusive software partnership arrangement.
The majority of casino ventures are registered outside of their target countries; for example, Bspin is registered as Bspin casino in Costa Rica.
Which one is better, yebo casino or bspin?
We have already established the stark difference between yebo casino and bspin in terms of a target audience, gaming type, and additional features. Yebo is more of a local online casino. With its concentration of South African audience, bspin outperforms it in regional and global access, but at the end of the day, it depends on preferences. If you are a slot person who loves bonuses, yebo casino is your go-to place, while if you aspire for a real-time casino experience, you will go for bspin.
It's all about casino players and the games of their preference, despite regulations, bonuses, payment gateways, an online casino player aspires thrill looking forward to experiencing an actual casino environment.